When two friends I've known for 19 years asked if they could drive up from Florida and get married in my garden, I was overjoyed that after 20 years of them being together, they finally were getting married. They wanted it to be small and intimate, just the two of them and the three of us - well four if you count the mayor of Piermont who married them. We obliged, even though I wanted to do more.
Just two boutonnieres, they said - something simple. I knew better - they are not simple men - they like a little bling :)
I lit a few candles, played their favorite music, made a signature cocktail and watched the sun set as they exchanged vows. It was a beautiful evening... it was perfect !
...right down to the pink flamingo purse which held their rings!
I received a lovely heartfelt note of gratitude from them after they returned home to Florida and responded exactly how I felt:
 

Having the time to reflect is a wonderful thing. Your marriage is extremely meaningful, mostly to you, but also to us, to witness love as Eddie and I get to see as our "everyday" work, never ceases to amaze us.

We see it in all shapes, colors, religions, or without religion, same sex, mixed races, mixed religions, etc.

The fact that you have lived long enough to have been a part of a time where being a gay man was something you had to hide, to being able to marry Frank and get to celebrate it publicly must be quite emotional for you (not to minimize what it is for Frank at all ) - i know he faced/faces his own judgement.

I am proud to have had the experience and i'm sure Max will, in his lifetime, recall it as an important day. As you know, sometimes certain days just stick & become sort of landmarks in your life. I believe it will be that for all of us.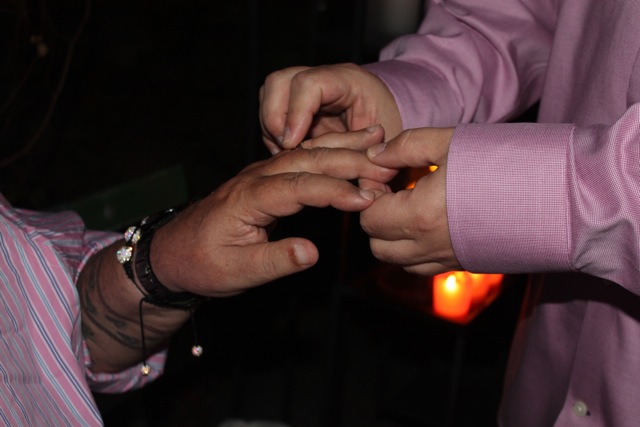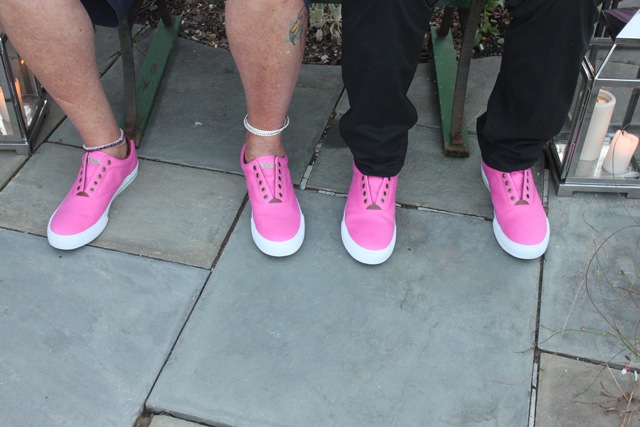 We are happy to have had two of our dearest friends celebrate a beautiful part of their lives in our garden and will treasure this memory for time to come.
Sarge & Frank wishing you congratulations, with LOVE, Lee, Eddie & Max.
xxoo